High-Expectation Individuals Expect Passion
At Williams Luxury Homes, we enjoy what we do. Today, we wanted to point out what our fearless team leader William Lewis has created. WLH comprises top real estate agents and marketing maestros. We are dedicated, knowledgeable, and experienced professionals. We take pride in our ability to negotiate the best outcomes for our clients. And we LOVE good communication. We're passionate about helping others. Why? Because when you're deeply involved in this market like us, you want to see people win.
William Lewis put together a STRONG team. We each have unique personalities and skillsets that work together. This HELPS our CLIENTS. William hand-selected each and every one of us on Williams Luxury Homes. In this post, we will take a closer look at our team of Scottsdale real estate agents. We hope this helps you get to better know us!
William Lewis
William Lewis is the founder of Williams Luxury Homes. He has a knack for making friends, is a skilled marketing strategist and a passionate negotiator, and has two decades of experience. William's clients include international investors, executives, athletes, and entertainment personalities. We are GRATEFUL for his approach to real estate.
Majo Mansour
Driven real estate broker fluent in Arabic and English. Represents wealthy Middle Eastern investors both foreign and domestic. Exceptional understanding of Scottsdale. SAAR Young Professionals Network's "40 Under 40" award winner.
Dustin DeFrates
Chief Revenue Officer at Williams Luxury Homes. Sharp intellect and market savvy. Licensed agent since 2008 who has flipped hundreds of houses. Discovers value-add real estate to turn clients into partners.
Randi Matalas
Self-driven luxury home specialist with essential skills for being a top realtor – organization, attention to detail, and belief that the customer is always right. Negotiates best outcomes for clients with positive resolutions all parties can agree on.
Aaron Auxier
"Hollywood Connection" representing world's most respected entertainers, CEOs, athletes, and inspirational leaders. Dedicated to protecting his clientele's privacy like sports-agent superstar Leigh Steinberg – inspiration for Jerry Maguire.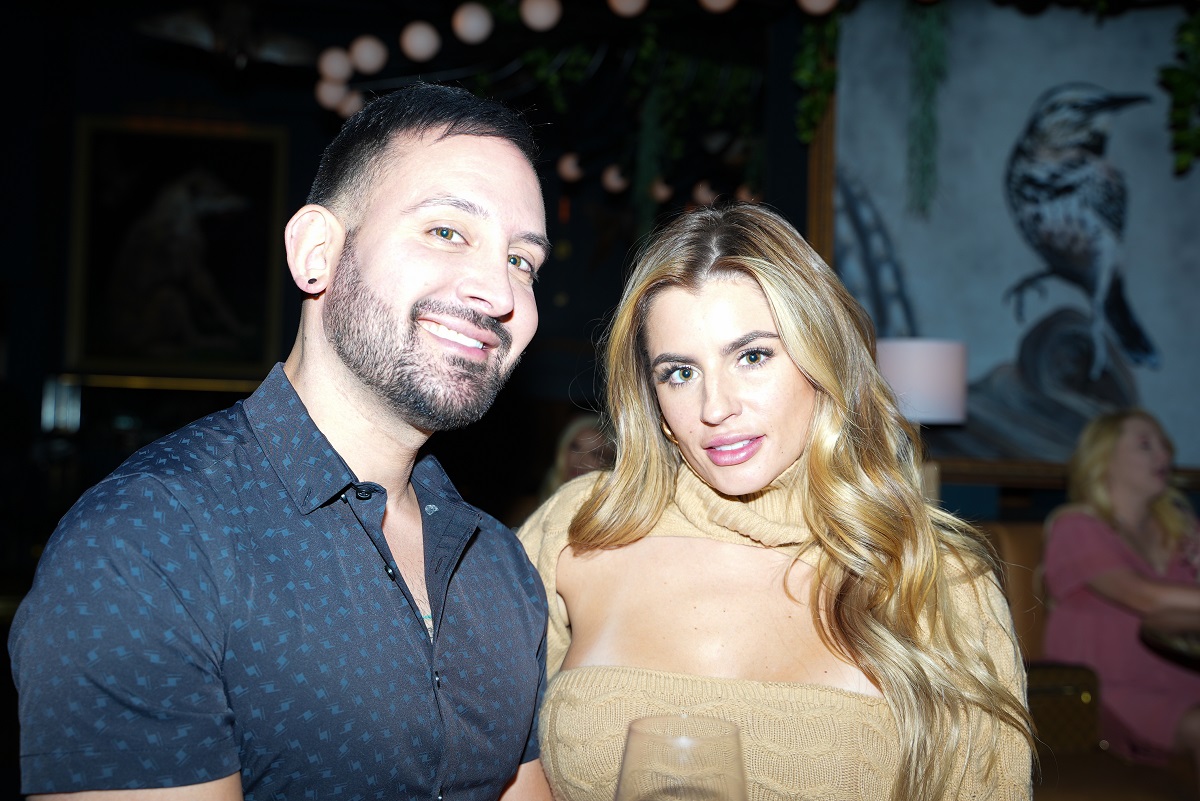 Jonathan Badiaco and Randi Matalas Of Williams Luxury Homes.
Brian Dworsky
With over $250 Million in sales and 12 years of experience, Brian Dworsky is a respected confidant at Williams Luxury Homes. His fun personality makes him a great choice for those seeking a meaningful connection with their RE pro.
Delainey Culley
As an agent with extensive industry experience, Delainey Culley has earned the reputation as a premier realty resource. She is committed to helping her clients succeed by going the extra mile to ensure they find the right property.
Jonathan Badiaco
Jonathan Badiaco is a one of our heroes. He specializes in helping buyers, sellers, and investors. With his past experience in television production management, he brings zest to every transaction. We love J-Bod!
David Legarra
With a passion for working with investors, short-term renters, and first-time homebuyers, David Legarra is a Realtor® with strong principles. He is committed to providing exceptional service and communication while helping his clients achieve success.
Raquel Adolphson
With over three decades of experience in sales and negotiating, Raquel is a powerhouse. Her approach and commitment to creating long-term connections make her a success. She is passionate about mental health awareness and launched "Raw Talk" to shed light on the topic.
Mary Gad
Mary Gad fits perfectly into the positive energy of the Williams team. Her knowledge of real estate is a common theme among her clients. Mary is a foodie, fashionista, and mother of three. As a world-traveled professional, Mary brings a deep knowledge to every transaction.
Nina Baxter
Nina Baxter is the manager of a portfolio of rental and investment properties across Greater Phoenix. Her energy and drive are second to none, and she specializes in the luxury market. As a former Olympian, you can know that Nina will work hard for you.
Nicholas Naydenov
As a finance and real estate development major, Nick Naydenov is a true talent. He graduated in the top 5% of his class and has a knack for modern-day marketing. Nick is young, smart, and has all the latest tech tools at his disposal. Better? He knows the valley like a total pro.
Joèl Verdico
Joèl Verdico, known for his fast-growing TikTok of 2020, is an integral part of WLH's success. He's a luxury market specialist and was buying properties before the age of 21. He brings energy and drive into WLH.
Kyara Eyre
Kyara Eyre brings a vibrant and refreshing approach to the Greater Phoenix real estate market. Her knowledge and understanding of modern-day marketing are top-notch. From her compassion to the way she lights up when helping clients, Kyara is borderline famous for being a joy to work with.
Emily Rollins
Emily Rollins is known for getting anything done. Her communication skills are top-notch, and she always finds win-win situations for her clients. We all joke with her that she is thew one who can get ANYTHING done. Kudos to Emily.
Will Chilton
Will Chilton is a native who knows the local market well. He's a charming agent who helps his clients obtain incredible opportunities. As a graduate of ASU and with a background selling fine watches., we recruited Will for his ability to close deals.
Christian Lewis
As a global expert on all things Marvel, Christian Lewis brings outside-the-box knowledge to WLH's Celeb & Sports Division. He has an "I don't really care" attitude and works when and where he wants. This is William Lewis' kid, so he will OWN this team one day. And he knows it.
Symphony Rae
Symphony Rae is WLH's supercalifragilisticexpialidocious Social Media Manager. She excels at writing, collaboration, and consumer engagement. Her large audience allows her to create engaging content for WLH Studios.
Williams Luxury Homes Is Here For You
At Williams Luxury Homes, we're not just a team of Scottsdale real estate agents – we're a pack of go getters. We take pride in bringing the game of real estate to the NEXT LEVEL. We do that by helping our clients achieve things beyond the norm. From our creative leader William Lewis to our talented agents and marketing maestros, we're dedicated to achieving the best outcomes for our clients. Contact us today to experience The WLH Way!