We Get You Up To Speed, BIG Time
When it comes to luxury real estate developments in the state of Arizona, there are several luxury developments that are either under way or coming soon in the Scottsdale and Paradise Valley areas. For today's edition of LUXE BLOG, we're going to focus on five developments in particular. Below you will find breakdowns of each project as well as a quick blurb on the latest news. If you have any questions, feel free to reach out to us here at Williams Luxury Homes.
As a boutique real estate team specializing in the East Valley, we are committed to protecting our clients' best interests when purchasing a property in one of the below developments.
Ritz-Carlton, Paradise Valley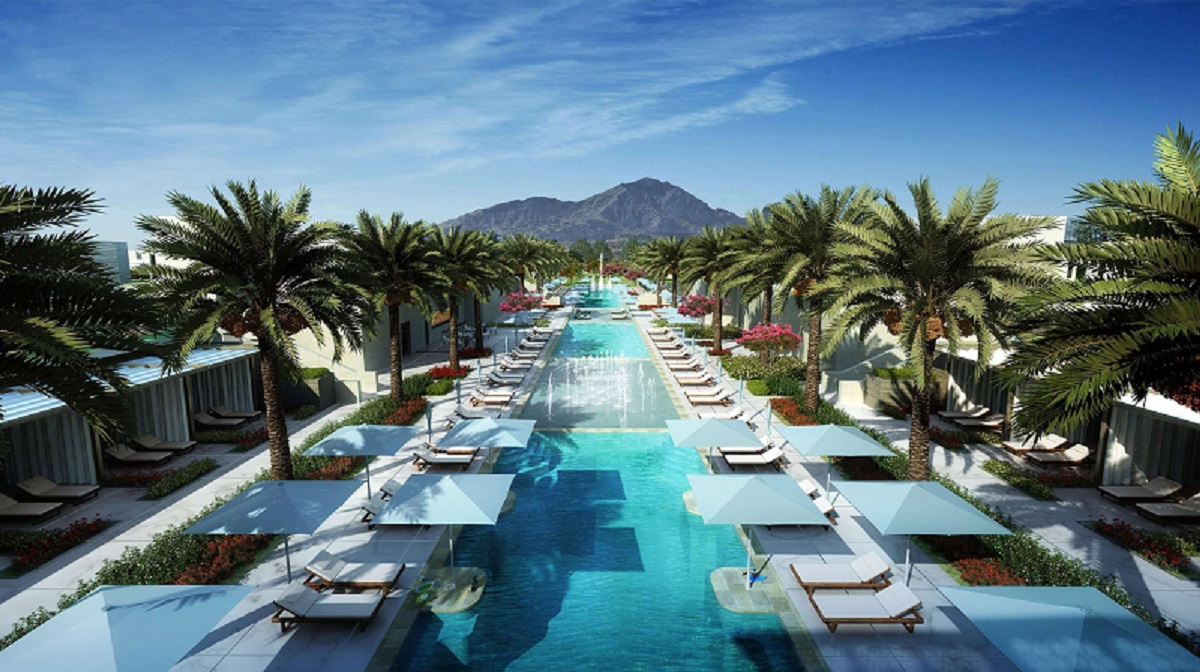 The Ritz-Carlton in Paradise Valley, Arizona, is an opulent 105-acre development that offers a range of luxurious real estate options, including single-family homes, villas, and condo buildings. Developed by Ritz-Carlton and Five Star Development Resort Communities, the site features approximately 45 single-family homes, 91 villas, and a 200-room resort, with the possibility of an additional 53 properties in the future. The FENDI Private Residences and The Palmeraie are also located within this master-planned community.
These properties, ranging in size from 1,500 to over 12,000 square feet, offer beautifully designed floor plans that embody a resort lifestyle. Amenities at the Ritz-Carlton include the longest pool in North America, a large destination spa with a health and wellness program, and a range of a la carte services like in-residence dining and housekeeping. With a dedicated concierge and priority access to hotel accommodations, this development truly offers a world-class experience. Don't miss your chance to own a piece of this paradise.
We spoke with the developer of this project yesterday (December 19th, 2022). According to our source, we expect at least six of the villas to close escrow in EARLY 2023. This is great news as this project has been under construction for quite a long time. To access one of the resale villas and/or estate homes, or to find out if any come back on the market (aka the buyer doesn't close), feel free to visit our Ritz-Carlton, Paradise Valley page. We have MUCH experiencer selling real estate in this community.
FENDI Private Residences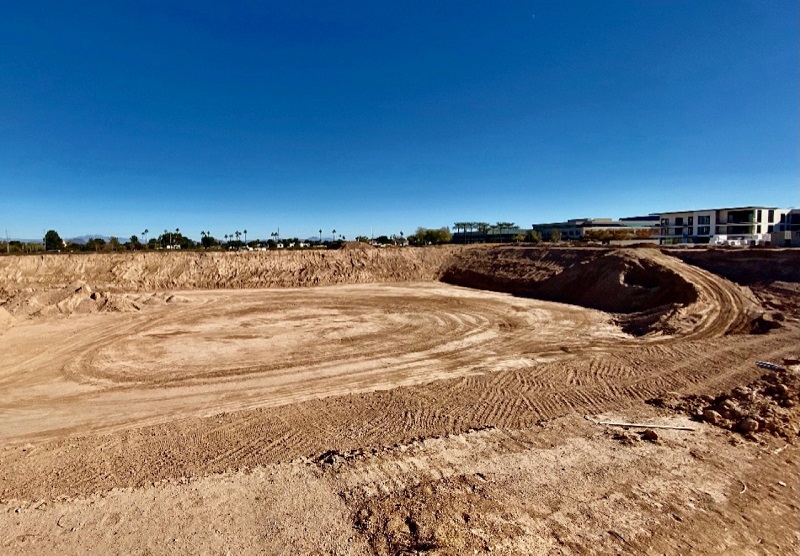 Looking for the ultimate in luxury living? Look no further than the FENDI Private Residences at the highly-anticipated Ritz-Carlton development in Paradise Valley, Arizona. These exclusive condos are set to be the crown jewels of the Arizona real estate market. The original plan called for approximately 41 units ranging in size from 3,000 to 13,000 square feet, including five opulent penthouses (more on that below).
As Arizona's first true "luxury fashion condo" project, the FENDI Private Residences offer a unique blend of fashion and function. Located on the Scottsdale side of The Palmeraie, these units will provide the perfect blend of style, sophistication, and convenience. Don't miss your chance to be a part of this exclusive community – stay tuned for updates and be ready to claim your piece of the luxury lifestyle when the FENDI Private Residences go on sale.
As of late 2022, sales have been pushed back until fall of 2023. Additionally, the developer is now considering reducing the square footage to make room for even more of these PRIME-LOCVATION properties. Could we see as many as 65 luxurious condominiums and up to seven lavish penthouses? As of yet, we have NO idea. What we DO KNOW, however, is that these units will be highly sought after when they hit the market. Want a chance to buy one? Make sure to visit our FENDI Private Residences page to learn more and/or to get on our VIP interest list!
Portico Luxury Condos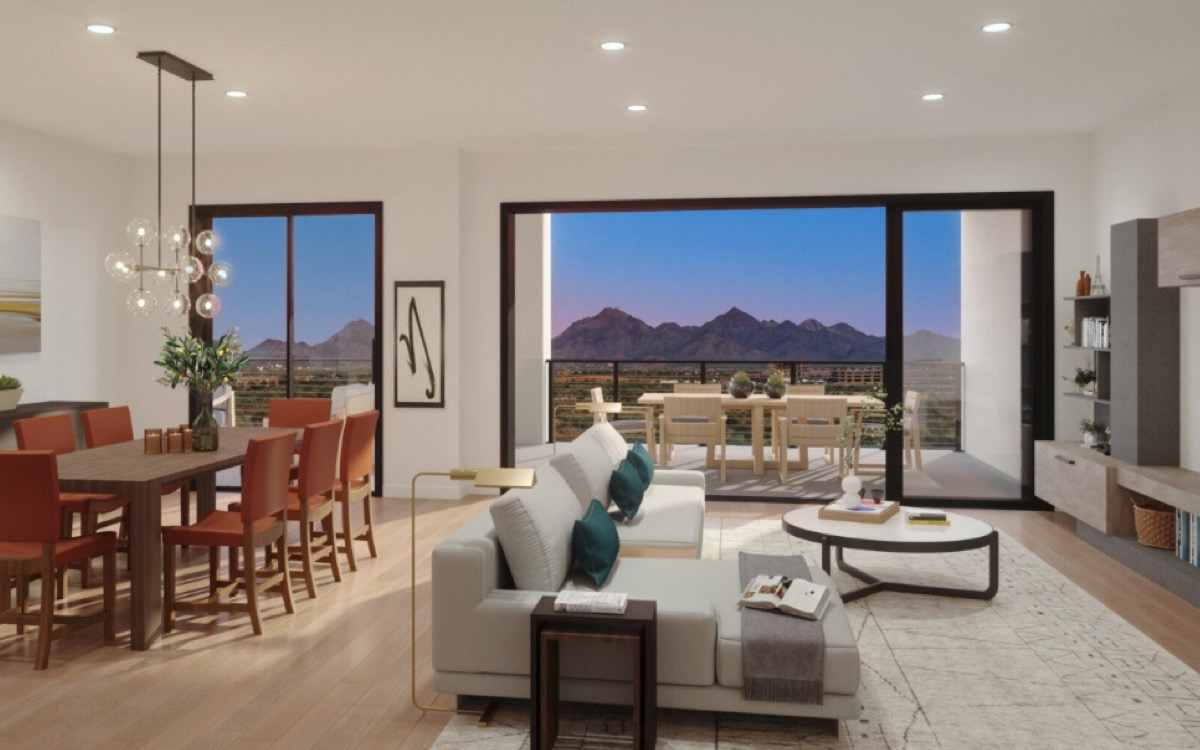 Nestled within the bustling city of North Scottsdale, the Portico luxury condominium complex offers a peaceful retreat for its residents. Comprised of 112 units spread across nine, stately five-story buildings, this development is a masterpiece of modern living. Located across from the planned Optima McDowell Mountain Village, the Portico condos strike the perfect balance between convenience and seclusion.
Featuring breathtaking views, stunning designs, and expertly crafted outdoor spaces, these condominiums are truly a cut above the rest. Choose from a variety of floorplans, including one, two, three, and four bedrooms, with square footage ranging from approximately 1,180 to over 2,700. Prices for these lavish homes begin in the $500s and ascend to over $1.4 million. Don't miss your chance to own a piece of this exclusive oasis.
As of late 2022 a large portion of the units at Portico are spoken for (deposit phase and/or already under contract). How many units? Over half of the 112 properties. At first, the developer took 5k deposits. As of late December 2022, most of these 'reserved units' were converted to HARD CONTRACT. Want to learn more? Check out our Portico Luxury Condos page to read up on the project and to request more information.
Ascent At The Phoenician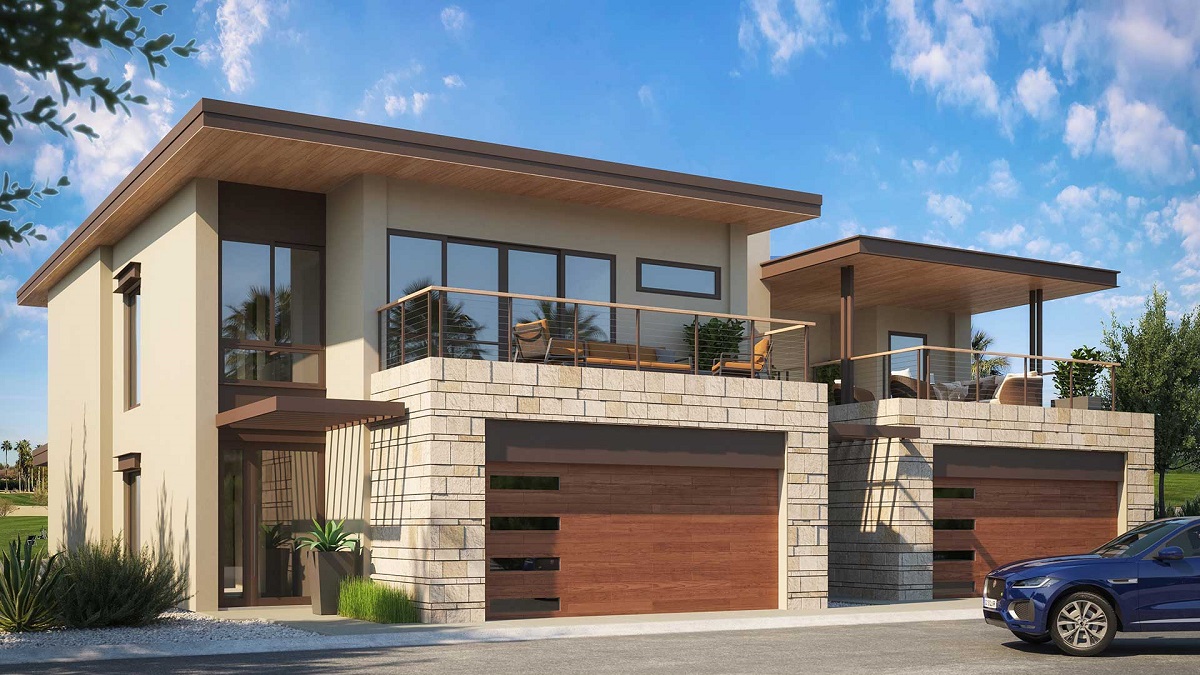 Nestled in a coveted location at the base of Camelback Mountain, Ascent is a gated, master-planned community in Scottsdale, Arizona offering stunning views of The Phoenician Golf Course. This luxurious community includes a selection of golf villas and condos, all featuring top-of-the-line finishes and design. The Golf Villas at Ascent offer two and three bedroom floorplans with indoor/outdoor living spaces, while the five four-story condo buildings house approximately 160 residences with a variety of floorplans to choose from. The Estates at Ascent, a collection of 51 semi-custom homes developed by Cullum Homes, round out the offerings at this exclusive community.
As a homeowner at Ascent, you'll have access to The Mountain Club, a private club offering a range of social and wellness amenities, including the opportunity to work with a private chef. Inspired by the original Jokeke Inn at the resort, The Mountain Club is set to become one of Scottsdale's premier destinations for intimate gatherings and relaxation. Experience the best in luxury living at Ascent.
As of December 20th, 2022 the first six golf villas have closed escrow! Not only have residences already moved into this guard-gated community, construction is BOOMING on the Mountainside Residences (condos) and the Mountain Club. The developer is targeting April 2023 for when the next 60 Camelback Residences (condos) go to hard contract. If you would like to learn more, visit our Ascent At The Phoenician page today!
Optima McDowell Mountain Village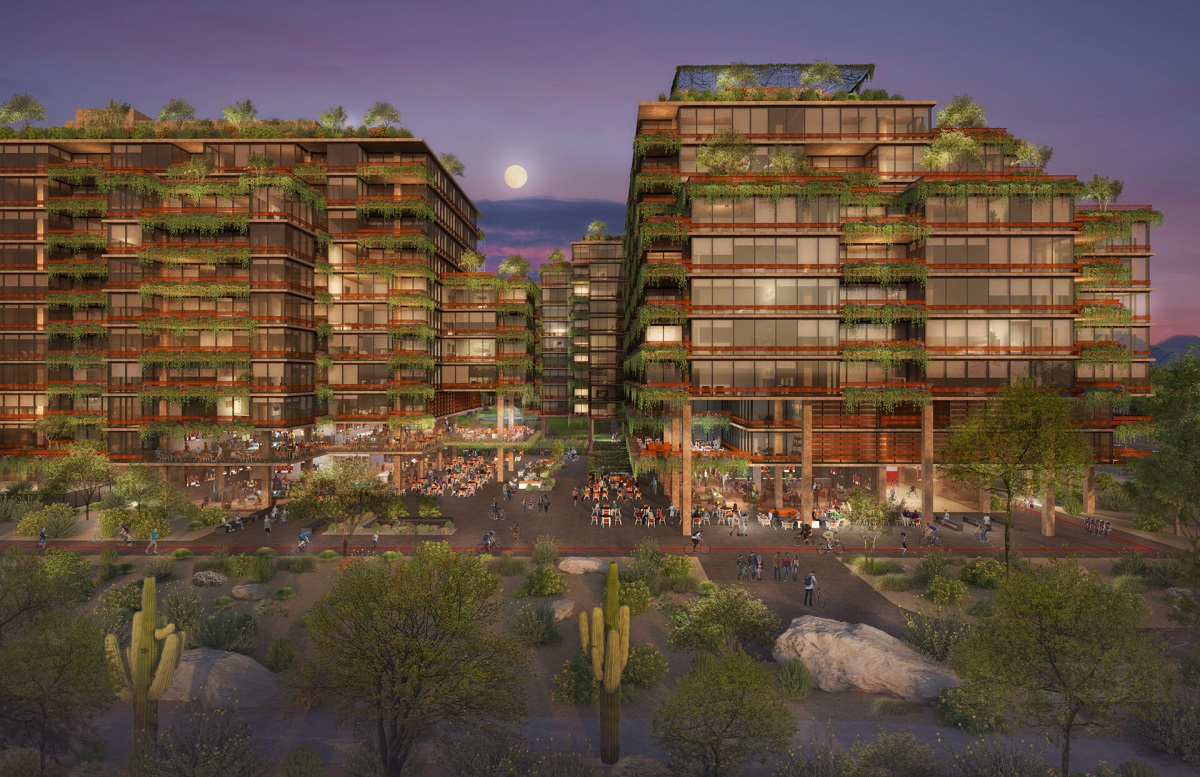 Welcome to Optima McDowell Mountain Village, where luxury meets sustainability in the heart of Scottsdale, Arizona. This $1 billion development boasts six, eight-story buildings filled with approximately 970 apartments and 420 high-end condos, as well as 36,000 square feet of commercial space. But what sets Optima McDowell Mountain Village apart is its commitment to sustainability – it's the first private residential development in Scottsdale to implement rainwater harvesting and is International Green Construction Code certified.
But sustainability doesn't mean sacrificing on lifestyle – enjoy indoor and outdoor golf, fitness facilities, yoga studios, and even a pet spa. Take in the breathtaking views of the McDowell Mountain Range from the rooftop, complete with BBQ areas, jogging tracks, fireplaces, and Olympic-sized pools. And with an amphitheater and a fountain on site, there's always something to do. Choose from a variety of apartments and condos ranging from 775 to 2,025 square feet, including studio, one bedroom, two bedroom, and three bedroom options. Upgrade to a top-floor penthouse for the ultimate indulgence. Don't miss out on the opportunity to be a part of this exciting and sustainable community. Contact us today to learn more!
This project received City Council approval on November 21st, 2022 and is expected to go to sale sometime in the next six months or so. Having sold hundreds of millions of Optima units in other developments around the Greater Phoenix Metro Area, we are now creating a VIP Interest list for our clients. Want on it? Visit our Optima McDowell Mountain Village page to get on our list.
In Closing
In closing, there are several high-end developments taking place in and around Scottsdale and Paradise Valley. As mentioned at the start of this update, Williams Luxury Homes is highly experienced in projects of this magnitude. Should you want to learn more, feel free to contact us anytime. And with that said? Thanks for stopping by our little corner of the world wide web!