An Inside Look At Gilbert, Arizona
Is Gilbert, Arizona, a good place to live? We're about to take an inside look into all the things Gilbert. From community life and jobs to cost of living, climate, and cultural experiences – this post aims to provide a comprehensive view of Gilbert's offerings. Throughout this blog you will find helpful links that can help you learn about America's largest town (per population). Let's begin our journey as we explore some of the main elements necessary to decide if you should make your next move.
Pros & Cons
Living in Gilbert, Arizona, means enjoying sunny skies, excellent schools, and a strong job market. Gilbert is a delightful place to live if you're looking for adventure—from visiting the Riparian Preserve at the Water Ranch to paintballing at Main Event Entertainment. On the flip side, visitors should be aware of the scorching heat during summer months and monsoonal storms that crop up randomly each year. With its growing population, Gilbert has experienced some growing pains with traffic jams and increased housing prices. But overall, residents here enjoy outstanding work/life balance and excellent recreational activities. Whether you're looking for suburban living or easy access to downtown Phoenix and nearby cities, it's hard not to get excited about Gilbert!
Climate
The Greater Phoenix Area (where Gilbert is located) typically enjoys 300 days of sunshine annually. That's more (or as many) sunny days than pretty much anywhere else in the country. With so much Vitamin C to soak up, residents of Gilbert have plenty of opportunities to enjoy all that this town has to offer. Whether it's exploring the fun and colorful downtown area or taking a dip in one of the sparkling pools around town, there's no shortage of ways to stay cool and refreshed. For those looking for a little adventure, the nearby San Tan Mountains offer incredible hiking trails with views of the Sonoran Desert landscape.
Things To Do
There is no shortage of fun indoor and outdoor activities to entertain even the wildest adventurer. With balmy weather year-round, Gilbert offers various outdoor activities like mountain biking and kayaking for adventurers who crave an adrenaline fix. But don't forget about the indoors! There are plenty of ways to get your entertainment fix in town, from boutique shopping at SanTan Village to seeing some live jazz music in downtown. And when you need a break from it all, be sure to check out one of the county's many parks for a leisurely park picnic or stroll along the winding paths.
Culture
Gilbert, Arizona, is an absolute gem of a town bursting with culture and energy! There's always something exciting happening, from the colorful and festive Gilbert Days Parade every November to the vibrant and bustling Gilbert Farmer's Market, where residents can indulge in delicious locally-sourced produce and artisanal goods. But it's not just about the events. Gilbert also boasts some of the best natural scenery in Arizona. There are many trails perfect for hiking, biking, or simply enjoying the great outdoors. And for those who love the arts? There are galleries and theaters aplenty showcasing incredible local talent. Whether you're a foodie, nature lover, or art enthusiast (or all three!), Gilbert has something for everyone.
Real Estate
If you're looking for a place to call home with prices that won't break the bank, Gilbert, Arizona, is your answer! This charming town has everything from brand-new single-family homes and condos floors built by some of the best builders in the business to traditional townhomes complete with modern amenities. Plus, it's part of Gilbert's "Live, Work, Play" vibe – so you can find it here no matter what you're looking for in a living situation. If you'd like to learn more, check out our Gilbert, Arizona real estate page.
Dining Out
Gilbert is a fantastic place for the foodie to explore new and unorthodox culinary experiences. With hotspots like Postino East, Joe's Farm Grill, and Liberty Market dotting the landscape, there's something delicious for everyone! Local bistros offer up exquisite plates. You'll never have to venture too far for a next-course meal. Out on the town? Check out one of Gilbert's famed gastropubs – where entrees come with local craft beer! Hungry for something a bit different? Look no further than one of our lively ethnic eateries, which serves traditional dishes from abroad that will tantalize your taste buds. When it comes to finding spoiling yourself, it has never been easier!
Shopping
Shopping in Gilbert is a unique and exciting experience. With apricot lane boutique, The Life Styled, and Sibley's, you can find a perfect one-of-a-kind boutique piece. On the other hand, if you want something familiar like Target, you can also scratch that itch. Gilbert also has an excellent local women's clothing store called Joss + J Boutique which offers up-to-date trend styles with many options for every body type. So no matter your style, budget, or what vibe you're going for, there is something for everyone!
Education
One of the things that makes Gilbert, Arizona a good place to live is the education system. Gilbert Public Schools provide students with various highly-rated options, including public elementary, middle, and high schools. It also houses many private institutions. Institutions such as Gilbert Christian Schools offer a comprehensive curriculum to prepare students for college. Gilbert is conveniently located within driving distance from Chandler-Gilbert Community College and the renowned Arizona State University. This makes it possible for Gilbert-area students to pursue higher education close to home. With its variety of institutes with excellence in teaching, Gilbert is an excellent choice for today's students looking for top-quality academic options!
Final Thoughts: Is Gilbert, Arizona A Good Place To Live?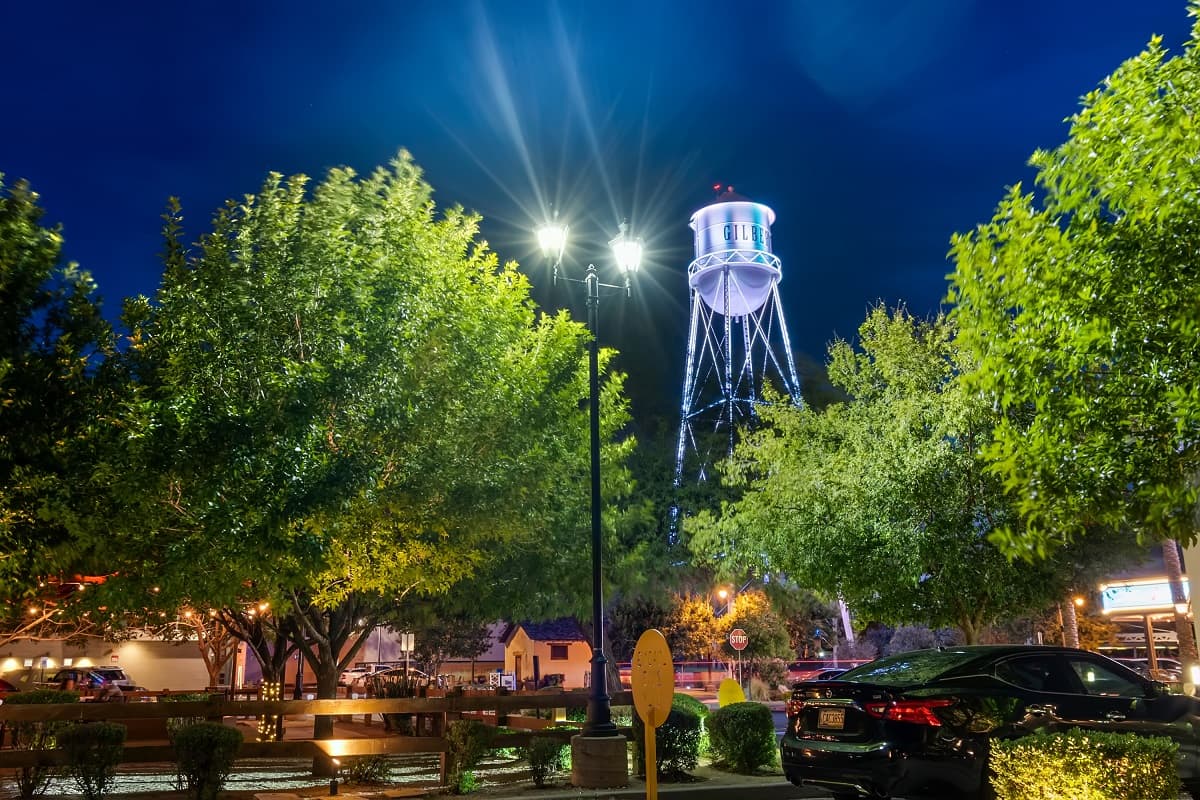 For anyone living in Gilbert, Arizona, there's no end to the fun things you can do. Many people are drawn to Hale Centre Theater, which offers breathtaking yearly productions. There is also Agritopia Farm, where the beauty of nature meets a charming community atmosphere. Last but not least is exploring all the unique places this beautiful community offers; its remarkable restaurants and parks prove why Gilbert is popular. With its diversity and unforgettable experiences for everyone – young or old – it's no surprise why so many people come to Gilbert with high expectations. And up staying!
While, like anywhere, Gilbert has its pros and cons, the town is bustling with activity. Whether you're looking for a place to relax or for some excitement, there's something here for you. There are great restaurants, shopping hubs, community events, and so much more. All in all, Gilbert, Arizona is an ideal spot if you're looking for a vibrant community.