WLH's Celeb & Sports Division & Another Humbling Endorsement
WLH is grateful to Shelby for her kind words.
"Aaron Auxier + William Lewis = Quintessential Real Estate Lifestyles."
Shelby Fessl – Celebrity Lifestyle Management & Executive Assistance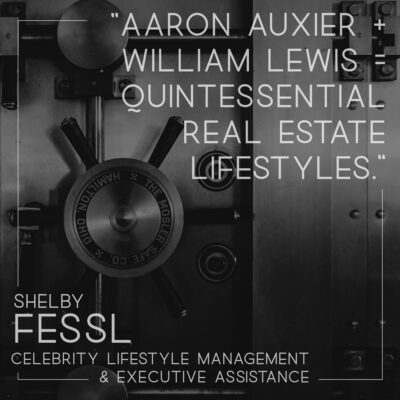 Check Shelby's Website
From Pro Athletes in the NFL, NBA, and more to high-profile figures, learn more about Shelby Fessl. A powerhouse in her industry.
Read more of our Celebrity & Industry Endorsements here.