WLH Chats With Aaron The Locksmith
WLH: As innovation grows, new security issues arise. We welcome Aaron The Locksmith to LUXE BLOG. What do people need to know?
Aaron: New tools are widely available on Amazon, at Home Depot, and other home stores that allow criminals to break into old school locks quickly and for cheap – $40 or less.
WLH: That makes sense. It's surprising how many home buyers don't even think about changing the locks.
Aaron: And those who do replace them, do so with compromised product lines. Especially with the rise of tech and Locksport.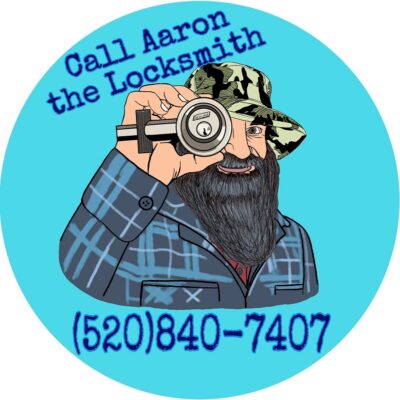 Locksport Gone Wild
WLH: What is Locksport and how is it spreading?
Aaron: A hobbyist approach to picking locks. Most Locksporters simply enjoy the challenge, however, due to online communities such as YouTube and Reddit, bad guys are quickly learning how to ruin your life.
WLH: You mentioned how just looking at your keys can help you identify if you're a potential future victim. How's that?
Aaron: The iconic three triangle cut out, the KW1, and the SC1 are identifiers that you're outdated. Not to mention criminals posing as valets, etc. get quite excited when they see these.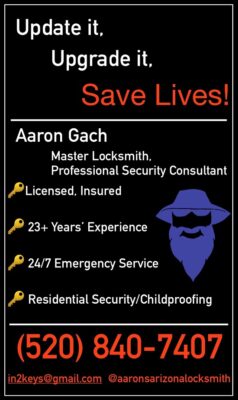 Update It, Upgrade It, Save Lives
WLH: What can homeowners do to protect themselves?
Aaron: For starters, know your locksmith, integrity is 'key'. Also products such as the Schlage B560P Everest Deadbolt are bump resistant, pick resistant, and come in all the desired finishes one could want for their home.
WLH: We love your passion for helping others Aaron. We know you serve the entire valley incl. Scottsdale & Phoenix. Anyone interested in reaching out to you can do so at your info above!
Aaron: Thanks for having me on LUXE BLOG.