Latest Scottsdale News & Events
Here at WLH, our passion goes beyond assisting you in finding your perfect residence. We keep LUXE BLOG up to date with all types of different content. Today, it will be the latest news and upcoming events for the city of Scottsdale. 
Remembering Mayor Bill Schrader
Former Scottsdale Mayor William "Bill" Schrader passed away at 93. A lifelong leader in our community, Bill Schrader's contributions ranged from serving as 4-H club president to his time as a councilman and mayor. His impact is honored by the city with the annual William P. Schrader Volunteer Impact Award. It celebrates the selfless service of Scottsdale's many volunteers. Thanks for your service Bill.
Exciting Times Ahead With June Days
June Days is coming to Old Town Scottsdale. This month-long celebration showcases all the things that makes Scottsdale unique. Some of the upcoming happenings include:
Various daily activities and events include wine tastings, art exhibits, crafting workshops, and live performances.

Family-oriented outings to ensure fun for all ages.

Plan your June Days at OldTownScottsdaleAZ.com.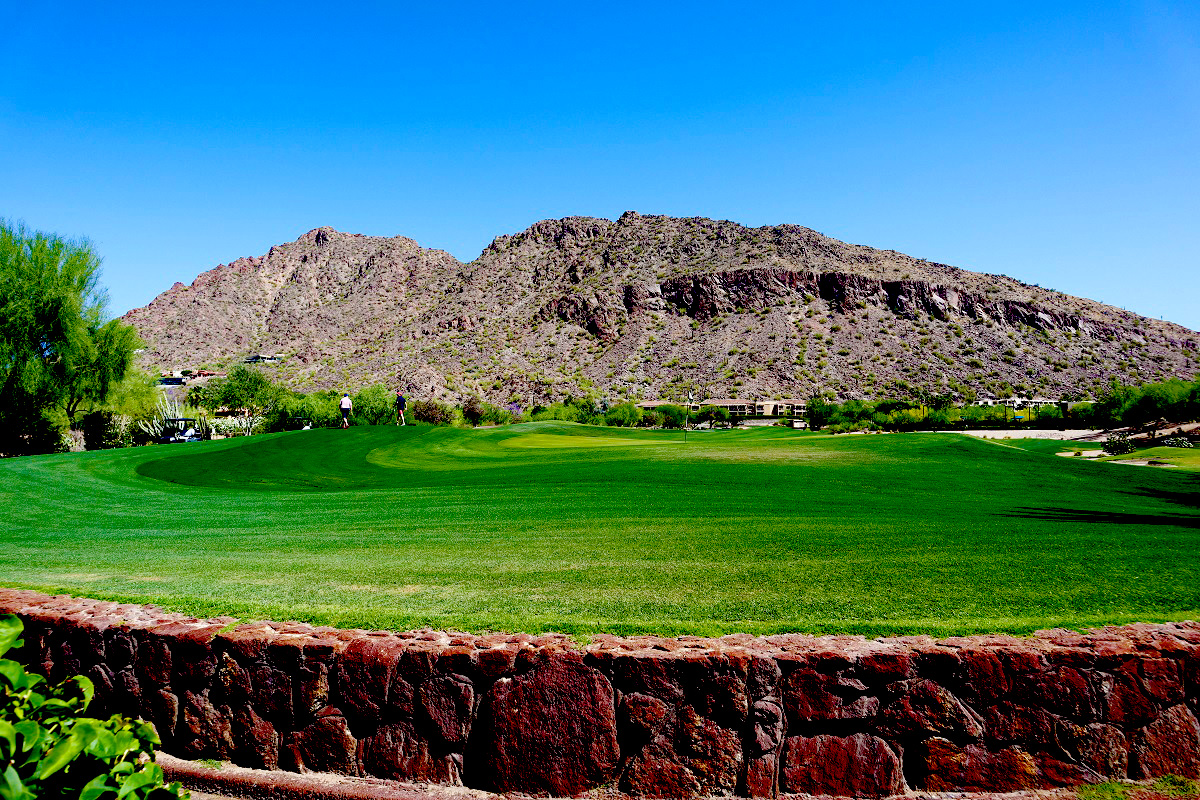 Breakfast At The Market
One of the highlights of June Days is 'Breakfast at the Market'. Every Saturday through June, the famous Old Town Scottsdale Farmers Market at 3806 N. Brown Ave opens from 7-10 a.m. Revel in an array of breakfast foods and explore artisan vendors while enjoying some tunes. Good food = good times. 
Juneteenth Celebration
Scottsdale's free Community Juneteenth Celebration is an afternoon filled with culture, entertainment, music, wellness, presentations, and career opportunities. Hosted at the Scottsdale Center for the Performing Arts and Scottsdale Civic Center, the celebration will be from 2-8 p.m. Admission and parking are free, including access to the Scottsdale Museum of Contemporary Art.
Public Hearing On Property Tax Levy
A public hearing on Scottsdale's proposed property tax levy is scheduled on June 13 at 5 p.m. at Scottsdale City Hall. The meeting will be streamed live online at ScottsdaleAZ.gov. The proposed primary property tax rate for Fiscal Year 2023/24 is slated to increase due to tort liability claim payments and the 2% statutory adjustment. 
Ongoing Events
McCormick-Stillman Railroad Park's Summer Concert Series
Sundays just got better with the McCormick-Stillman Railroad Park Summer Concert Series. Fun times. From now until June 25, groove to the rhythm of local bands with free concerts from 7-8:30 p.m. Entry is free, and for an added dash of fun, train and carousel rides are available for $3. Kids two and under ride free with an adult. 
Scottsdale ArtWalk
Experience the richness of visual art at the Scottsdale ArtWalk. There are over 100 galleries showcasing local and international masterpieces. Also, the ArtWalk offers a self-paced exploration every Thursday from 7-9 p.m. Keep an eye out for the special Gold Palette ArtWalks happening once a month from 6:30-9 p.m. Have fun.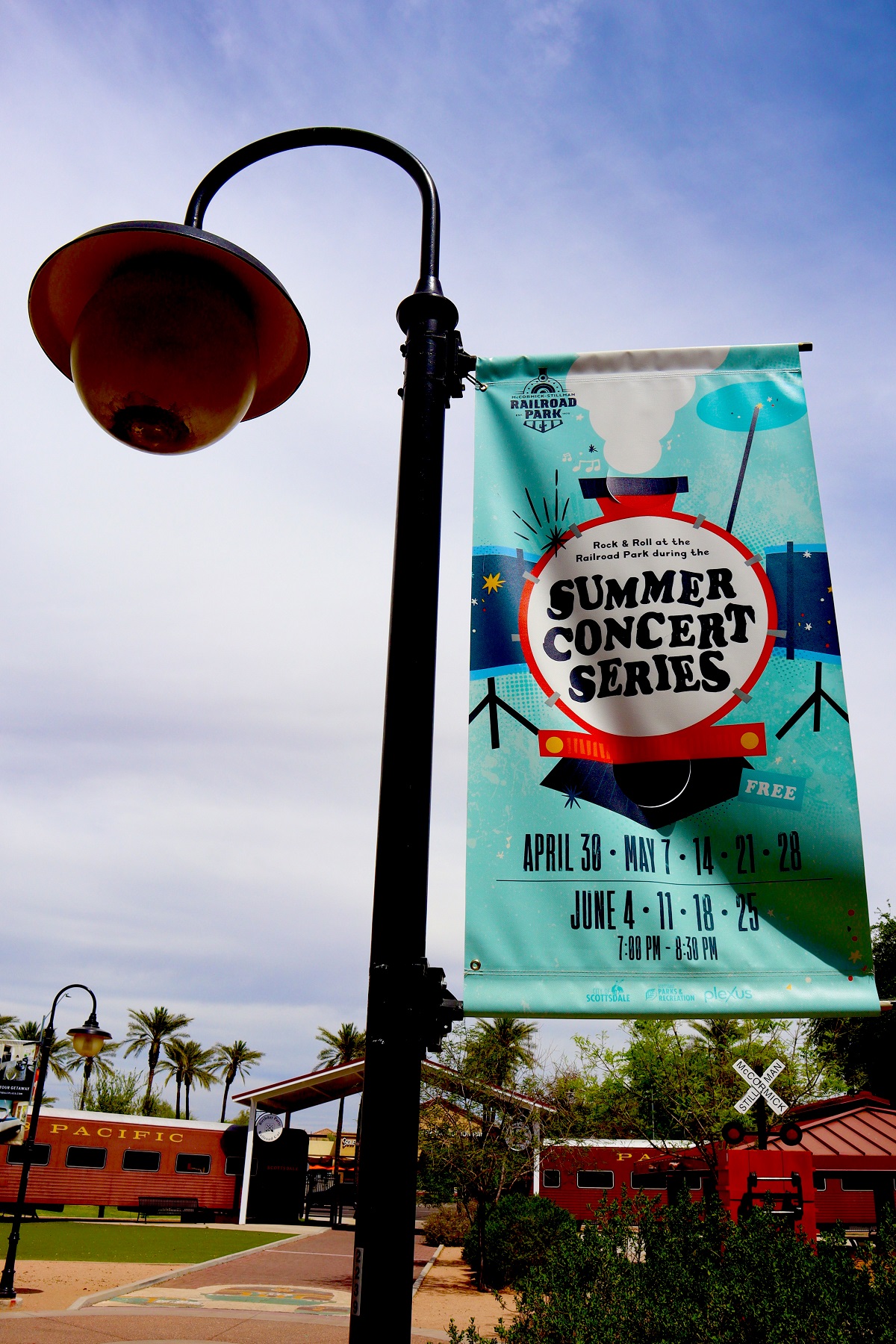 Spotlight: The New Inductees into the Scottsdale History Hall of Fame
The Scottsdale Chamber of Commerce warmly welcomes six new esteemed members into the Scottsdale History Hall of Fame. Let's introduce these distinguished figures and institutions:
Scottsdale Airport: Opening its doors in 1942 as Thunderbird Airfield No. 2, this locale initially served as a training ground for Army Air Corps pilots. Today, it stands as the busiest single runway airport in the U.S., marking an impressive evolution.
Sandy Bruner: A woman of many hats, Sandy has been a teacher, a parish administrator, and a fervent Scottsdale volunteer leader for over five decades. Her contributions to the community are invaluable.
Marion Kelly: As Mayo Clinic's Arizona Community Engagement director and a co-founder of the Diversity Leadership Alliance, Marion has proven to be an influential figure. His services extend to the Community Celebrating Diversity and Scottsdale Chamber boards.
Phil Carlson: As the former Scottsdale Area Chamber of Commerce President/CEO (1989-2002), Phil has held notable positions on various boards. His affiliations include the Scottsdale Charros, Scottsdale Rotary Club, Scottsdale Artists School, LINKS Leadership Council, Arizona Humanities Council, and the Scottsdale/Paradise Valley YMCA board.
Dr. James Schamadan: A global expert in emergency and flight medicine, Dr. Schamadan served as the President/CEO (1987-1992) and administrator of Scottsdale Memorial Health Systems. His contribution to the field of medicine is profound.
The Parada Del Sol Parade: Originating in 1951 as the Sunshine Festival by the Scottsdale Chamber of Commerce, Parada Del Sol Parade has grown over the decades. Today, it comprises a rodeo, Trails End party, and several other events, showcasing the vibrant spirit of Scottsdale.
Wrapping Up
That's all for this week's updates. Stay tuned to the our Greater Phoenix real estate blog for more local news and happenings. At WLH, we always seek to keep you updated on the latest happenings. If you want to have a confidential discussion about how we can help you with real estate, we welcome you to reach out. With that said, thank you for stopping by our little corner of the web.