WLH Catches Up With Aaron Auxier
WLH: Good morning Aaron, it's great to have you with us today. Can you tell us a bit about your journey in the celebrity and luxury real estate industry?
AARON: Absolutely. I was born and raised in Los Angeles. In 2003, at the age of 30, I made the move to Las Vegas and really hit the ground running in luxury real estate. I was fortunate to have a lot of success early on. Also, after years of studying acting in LA, I began making dozens of appearances in documentaries as well as on CNBC, Nat Geo, CBS, Fortune Magazine, and several other networks.
WLH: Those are quite the accomplishments! But we also know that you faced some challenges along the way. Can you tell us about that?
AARON: Yes, in 2008, the real estate market crashed and my business was nearly destroyed. At the same time, my mom was diagnosed with bladder cancer. It was a really tough time for me, but I was determined to do everything I could to save my mom's life. It was a humbling experience that taught me to appreciate the small things in life.
WLH: That's a powerful lesson. Can you tell us more about your time in Montana?
AARON: Yes, after the crash, I moved to Northern Montana to run a very large brokerage's luxury division. It was a massive change for me, but it ended up being just what I needed. I found myself there. It was nothing like LA and Vegas lol.
WLH: Why did you leave Montana?
AARON: In 2019, I was offered the position of President of the Celeb & Sports Division at Williams Luxury Homes. After just a few years in 'God's Country', I took the opportunity William Lewis offered me. I have loved every minute of it. Well, not every minute (it's hard work), but overall, it's one of the best things to ever happen for me.
WLH: Before we get into the Celeb & Sports Division, how is your mom doing now?
AARON: My mom is doing great, she's 82 and still going strong. It's been such a blessing to be able to see her healthy and happy after all we've been through.
WLH: That's wonderful to hear. Now, can you tell us more about the Celeb & Sports Division?
AARON: William Lewis and I wanted to create something special for high-net worth clients. When we first met and discussed ideas, we both agree there was a huge demand for increased privacy when buying real estate in Arizona. Hence, we created the Celeb & Sports Division at Williams Luxury Homes.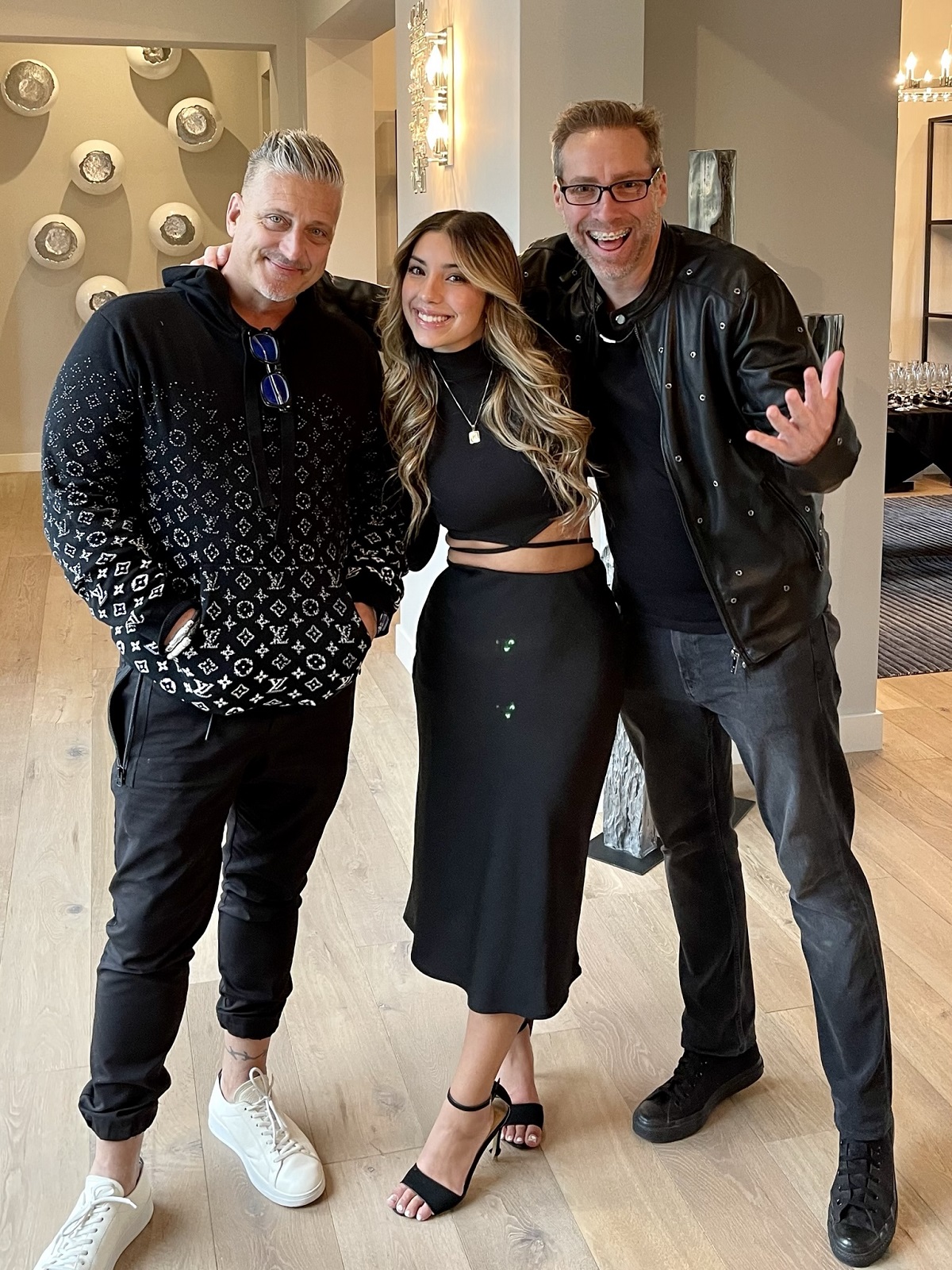 WLH: And can you tell everyone about the new show?
AARON: Without going into too much detail, myself, William Lewis, Kyara Eyre, Jonathan Badiaco, and Skyler Sequeira were cast to star in a new reality TV show. And it's a ton of fun.
WLH: What's it about and when/where will it air?
AARON: It's about 5 of the top agents in Greater Phoenix. I feel it will make people laugh while also hit on some deeper notes. Season 1 is expected to air around May 2023. I can't say much more than that.
WLH: Awesome. At the end of the day, what's the So, what's the moral of the story for you, Aaron?
AARON: I think the biggest lesson I've learned is that you never realize how much you have until you lose it. And it's not until you humble yourself that great things can begin to happen. It's been a journey, but I'm grateful for everything I've learned along the way.
WLH: For those who want, you can check out Aaron Auxier's bio here. Thanks for stopping by LUXE BLOG!