Woof!
As metros such as Greater Phoenix experience growth, one of their biggest hurdles is animal control. That's why this edition of LUXE BLOG is so important. Today, Williams Luxury Homes introduces OUR HERO, Karen Franklin. Karen owns and operates 2 Da Rescue, a non-profit, no-kill, all-breed dog rescue in Gilbert, Arizona. Founded in response to the growing number of dogs suffering on our streets and county shelters, 2 Da Rescue is does INCREDIBLE work.
Below you will find ADORABLE, adoptable dogs as well as more info on how to make a tax-deductible donation. 
Fantastic Dogs Available For Adoption!
BENTLEY – Little Miss Bentley is a 7 year old Multipoo that didn't have a home after her owner passed away in his apartment. Scared of her own shadow, she's a little primadonna who'd LOVE for you to take her home!
TOGO – This big husky mix was found dehydrated on a sidewalk in Maryville where he had been living on a street corner for 2 weeks where he finally collapsed of heat exhaustion. He had tick fever, a, eye infection, a severe ear infection, and was not neutered.
GYPSY – This loving doggie was found starving in Mexico. She had been hit by a car and had to have FHO surgery on her hip.
CAMPER – Camper was found running loose, without a collar in Mesa, Arizona. He wasn't chipped nor neutered. As a very young Beagle with an incredible attitude, Camper will go fast! Make sure to contact 2 Da Rescue ASAP.
"Our mission is simply to save as many dogs as we can. 2DaRescue was established in response to the growing number of beautiful pets being euthanized and suffering daily in county shelters."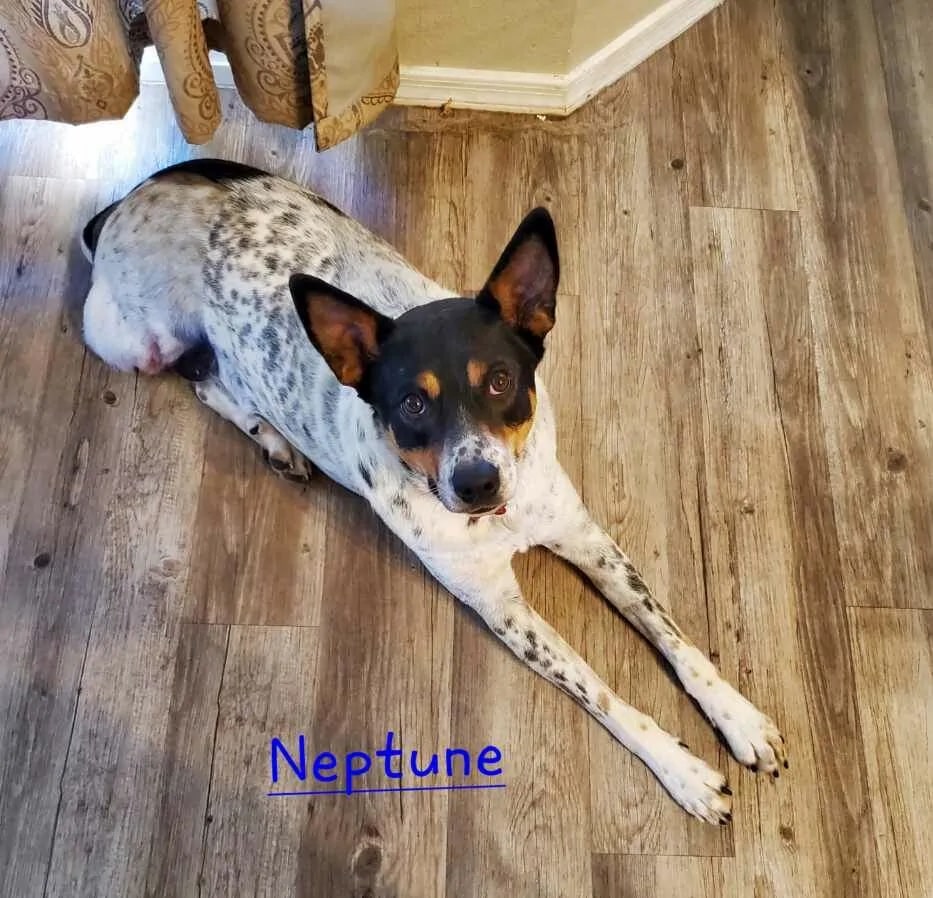 NEPTUNE – This incredible dog was hit by a car and fell into a canal. After the Fire Department saved him from drowning, he went to the Humane Society (where he was going to be euthanized). Karen adopted him and paid for his surgery. This Blue Heeler is only three years old and ready for his FOREVER HOME.
JIMOTHY – A four-year-old terrier mix who was going to be euthanized after getting hit by a car. Partially paralyzed, he shuffles a little bit but is completely able to walk and even run! Jimothy is doggie-door trained and house broken 🙂
Want To Make A Donation Or Adopt?
Founded in 2012, 2 Da Rescue takes in, rehabilitates, and re-homes abandoned and/or injured dogs. They partner with Maricopa County as well as the outlying county shelters and local reservations. MOST IMPORTANTLY, they help dogs that are scheduled to be euthanized. Additionally, while focused on the Valley of the Sun, 2 Da Rescue knows no boundaries when it comes to helping suffering dogs.
They've been known to rescue canines in need as far away as New Mexico as well as across the southern border including: Hermosillo, Nogales, Rocky Point, and San Felipe. They're also a partner with PACC 911 – which brings together over 100 animal welfare organizations throughout the beautiful state of Arizona.
To adopt or make a TAX-DEDUCTABLE donation, visit the 2 Da Rescue website and/or call them direct at 480-229-9530.