DC Ranch
Hello, and welcome back! This is Williams Luxury Homes. We've just returned from an exhilarating day spent in DC Ranch, one of North Scottsdale's premier communities. As we wrap up this beautiful Sunday of Memorial Day weekend, we're eager to share our insights about this part of Scottsdale.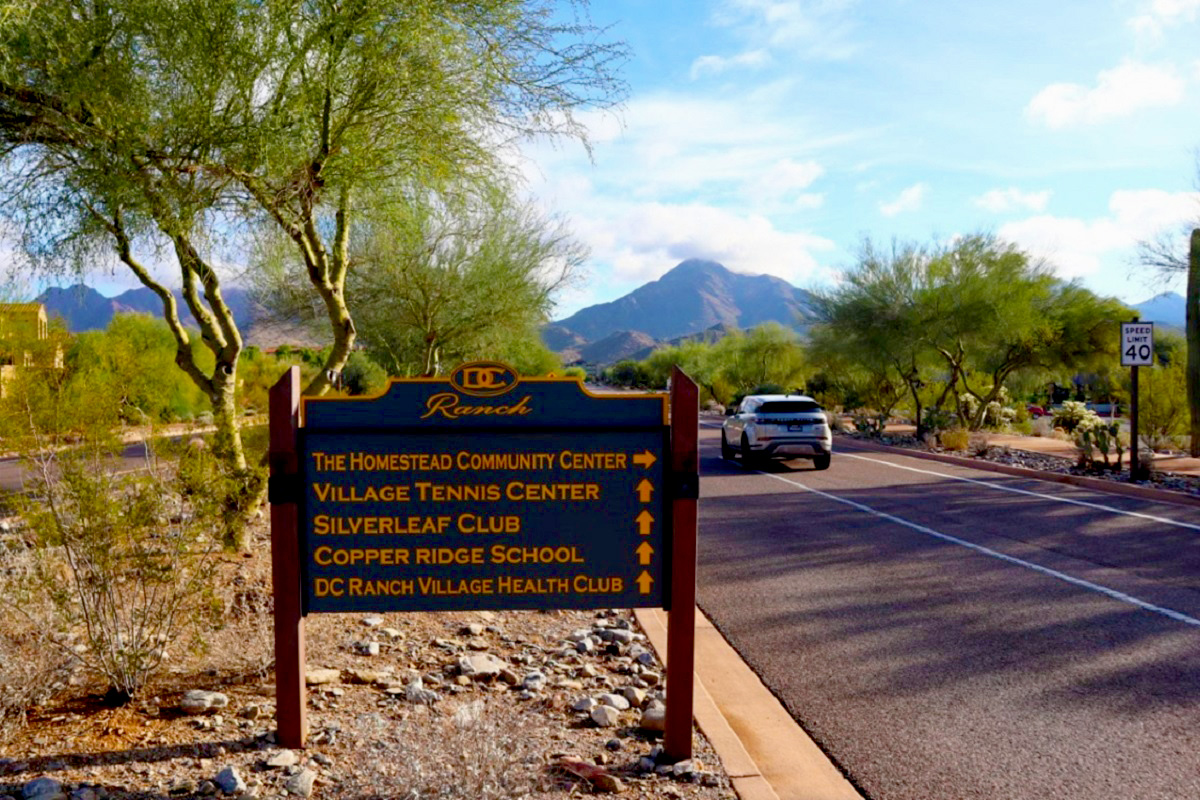 What Is DC Ranch?
DC Ranch is a masterpiece crafted on a 4,400-acre canvas, nestling comfortably against the McDowell Sonoran Preserve's natural grandeur. This meticulously planned community echoes the authentic beauty of the land while offering residents a carefully curated selection of lifestyle options and amenities. 
DC Ranch is home to four unique residential villages: Country Club, Desert Camp, Desert Parks, and Silverleaf. Each has its distinctive character, ensuring that, regardless of your preferences, you'll find a residence that resonates with your lifestyle.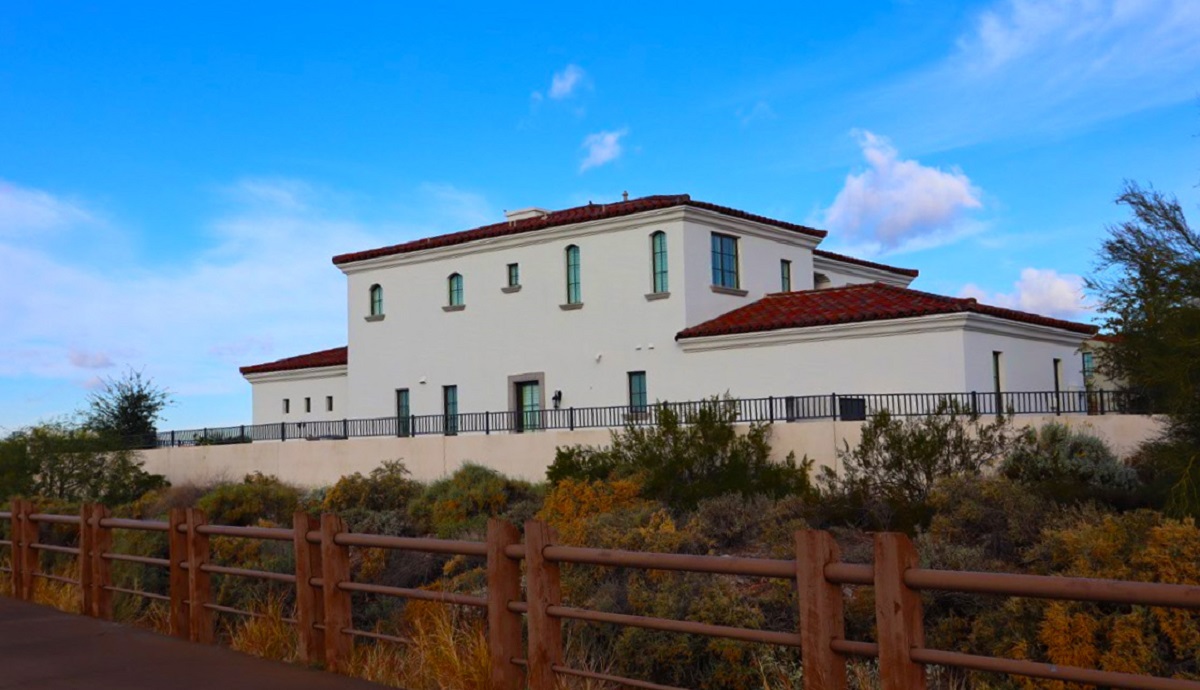 Living The Life
DC Ranch is a community that emphasizes variety and quality in its offerings. Here are some highlights of the amenities and lifestyle options that residents enjoy:
Golf:

 Home to The Country Club at DC Ranch, this community offers a top-tier golfing experience. The course, redesigned by golf pros Tom Lehman and John Fought, presents a blend of challenges and picturesque views that'll enthrall any golf enthusiast.

Tennis:

 The Desert Camp and The Homestead community centers provide well-maintained tennis courts, among other facilities. If tennis isn't your game, these centers offer basketball and volleyball courts, playgrounds, and picnic areas for a perfect family day out.

Fitness:

 With proximity to the most significant urban preserve in North America, DC Ranch residents enjoy hiking, biking, and horseback riding on the trails of the McDowell Sonoran Preserve. You'll also find a host of fitness clubs and health centers nearby, ensuring your wellness is well-catered for.

Events:

 DC Ranch fosters a vibrant, socially active community. Residents can participate in many events, fitness programs, arts and education initiatives, and youth activities throughout the year. To cater to various interests, DC Ranch has numerous clubs ranging from philanthropy to wine tasting.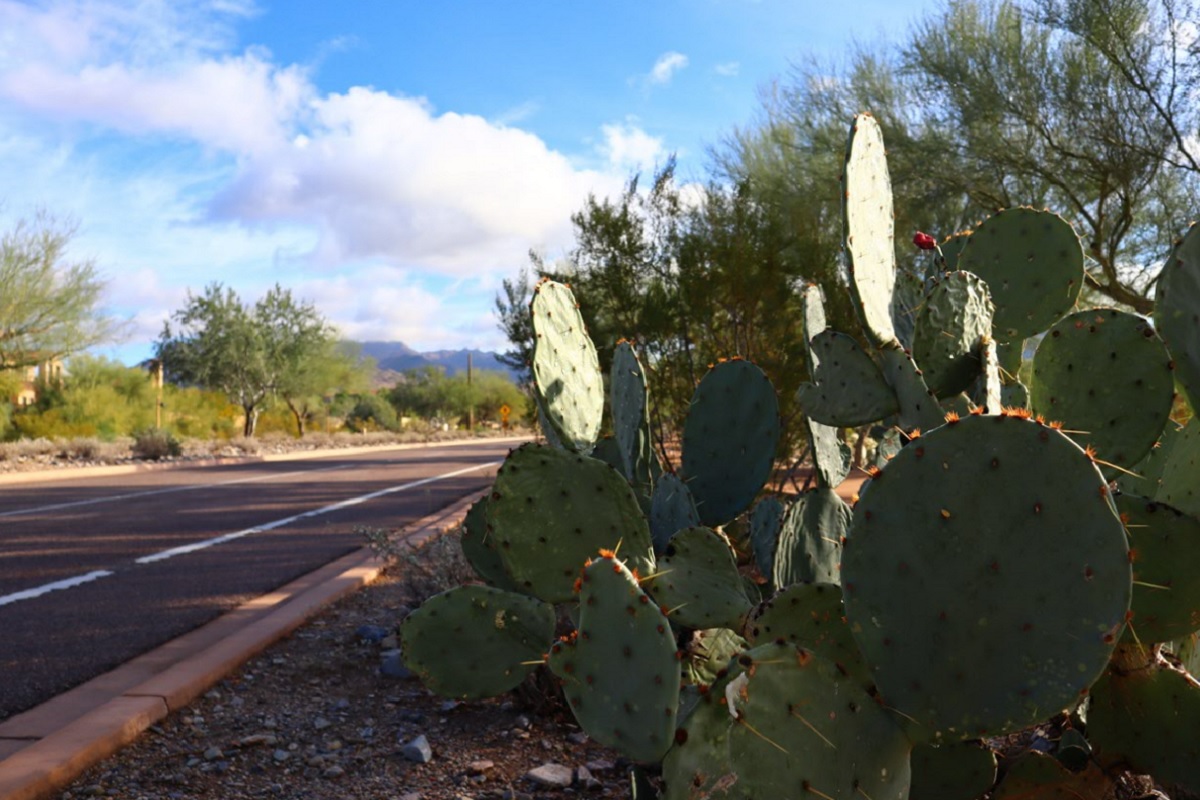 Nearby Attractions & Amenities
The DC Ranch experience extends beyond the community boundaries, giving residents quick access to the broader range of attractions and amenities that Scottsdale has to offer:
Dining Delights
There are numerous dining establishments within and around DC Ranch, ranging from cozy cafes to upscale restaurants. Here are some favorites:
Fleming's Prime Steakhouse & Wine Bar:

 Enjoy prime steaks, fresh seafood, and a diverse wine selection.

Grimaldi's Pizzeria:

 Known for its coal-fired pizzas and a casual, welcoming atmosphere.

The Herb Box:

 Fresh, innovative dishes made with seasonal, organic ingredients.

The Living Room:

 A relaxed wine bar and lounge with a fantastic variety of drinks and live entertainment.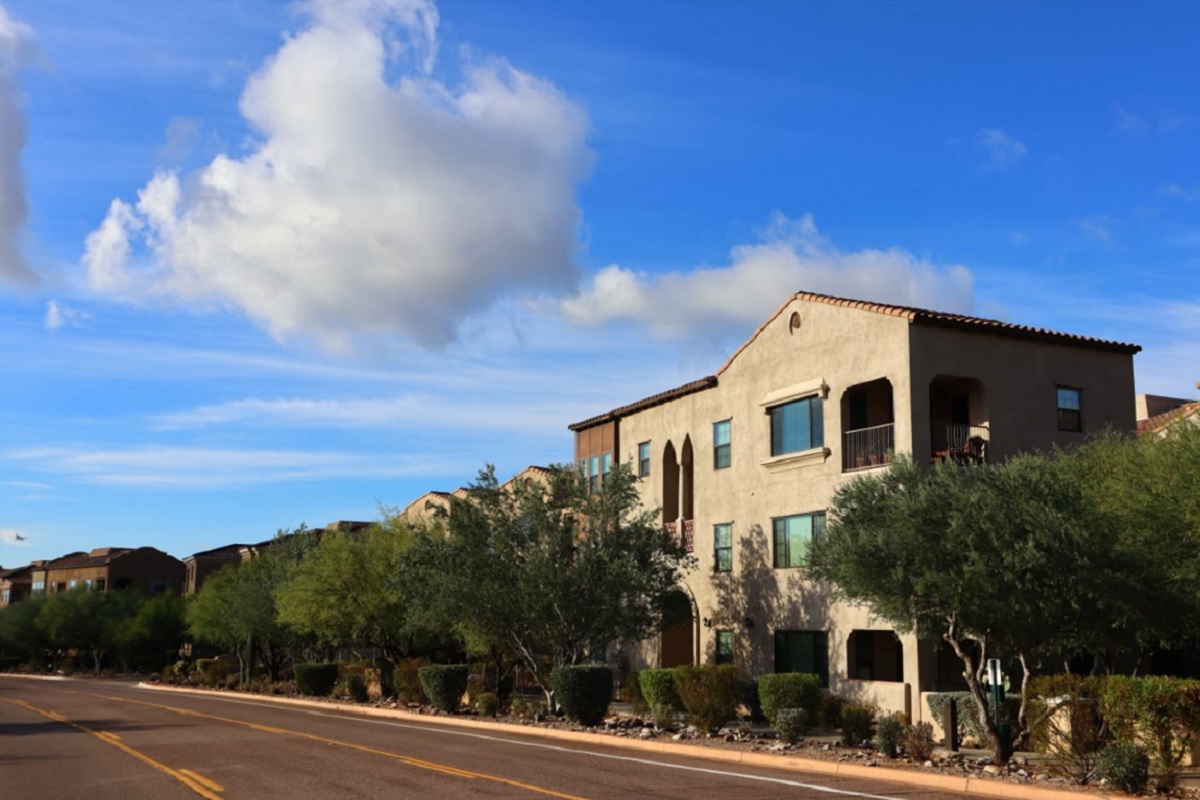 Shop In Style
DC Ranch provides residents with easy access to a variety of shopping outlets:
Market Street at DC Ranch:

 A mixed-use development boasting boutique shops and fine dining.

Scottsdale Quarter:

 An open-air shopping center with upscale shops and restaurants.

Kierland Commons:

 High-end outdoor shopping center with an array of luxury brands.

Scottsdale Fashion Square:

 An indoor mall featuring an extensive selection of luxury stores.
Also Read: Sales For Camelot Homes' Legacy In DC Ranch Begin In May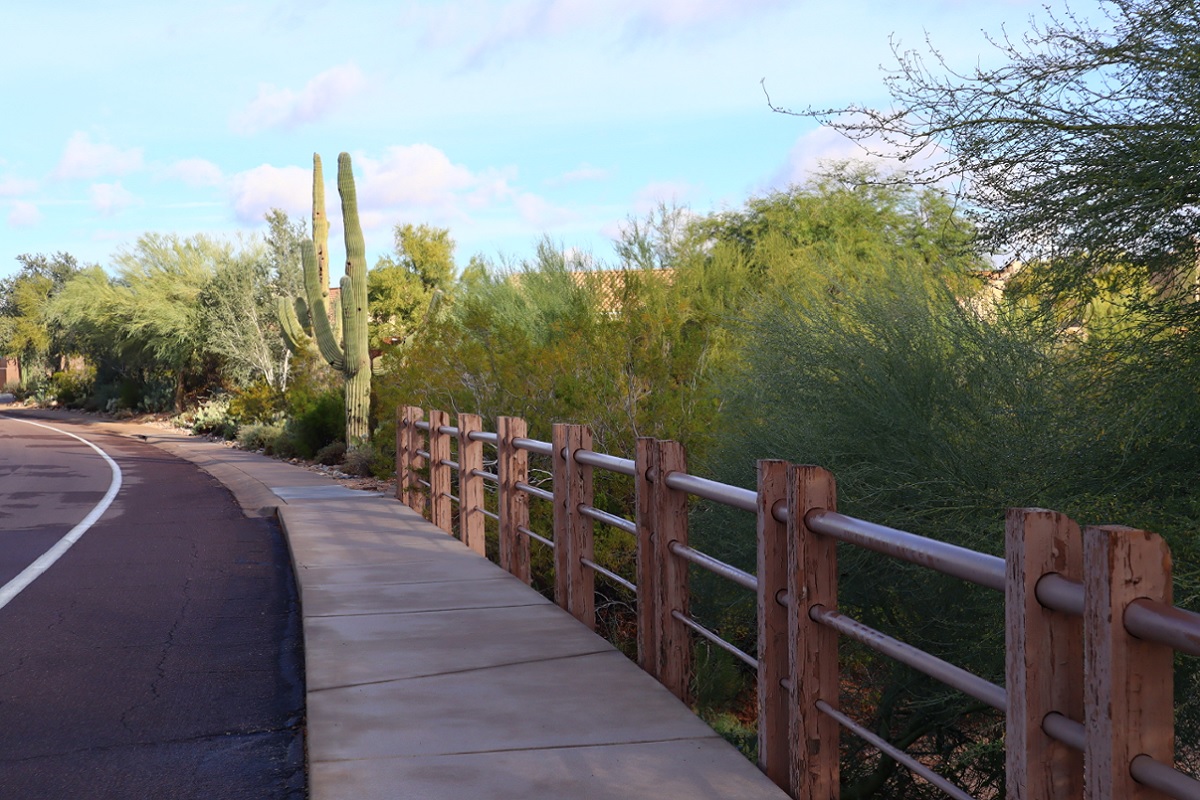 The Country Club At DC Ranch
The Country Club at DC Ranch, located in the heart of North Scottsdale, is a treasured sanctuary offering a fusion of luxurious leisure and heartfelt community. This distinguished club provides an array of activities against the backdrop of a breathtaking desert canvas.
Superb Golf Course: Redesigned masterpiece by Tom Lehman and John Fought.
Active Lifestyle: Facilities for tennis, fitness, and swimming.
Distinctive Dining: Savor culinary delights in diverse venues, including the Conservatory.
Prime Location: Proximity to high-end shopping, entertainment, and luxury homes.
The core of the Country Club at DC Ranch is its members: a community that values genuine connections and shared celebrations.
Elite Golf Instruction: Guidance from PGA certified professionals.
Lively Social Calendar: Hosts year-round events, creating a vibrant social scene.
Warm, Welcoming Ambiance: A hub for forging new friendships and lasting memories.
The crown jewel of DC Ranch is the 45,000 sq ft Ranch Hacienda Clubhouse, which skillfully marries modern luxury with authentic cowboy heritage.
Quality Dining Experiences: Impeccable service at the Conservatory and the casual Grille.
Authentic Decor: Interiors adorned with unique cowboy art, decor, and accents.
Panoramic Views: Breathtaking 360-degree vistas of desert, city, mountains, and horizons.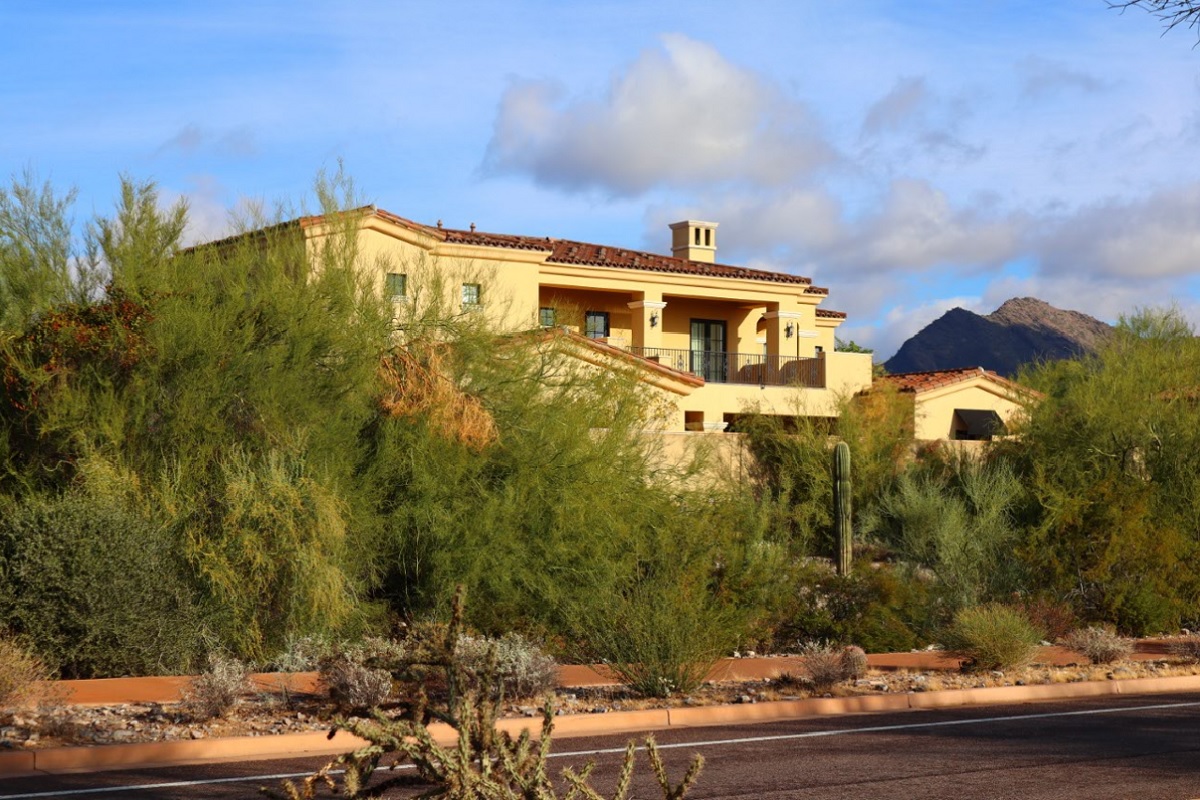 The WLH Way
We are a boutique team, carefully curated. We speak multiple languages to have meaningful communication with our clientele. Our brand represents authenticity, transparency, and a deep understanding of the Scottsdale market. As we immerse ourselves in this community, we aim to help you do the same. We do this by presenting you with unique opportunities that might be hidden from a less discerning eye, courtesy of our extensive market knowledge and connections.
While we are real estate professionals, we're neighbors who appreciate the lifestyle and community here just as much as our clients do. We consider this market our backyard. In fact, some of our team members live in DC Ranch.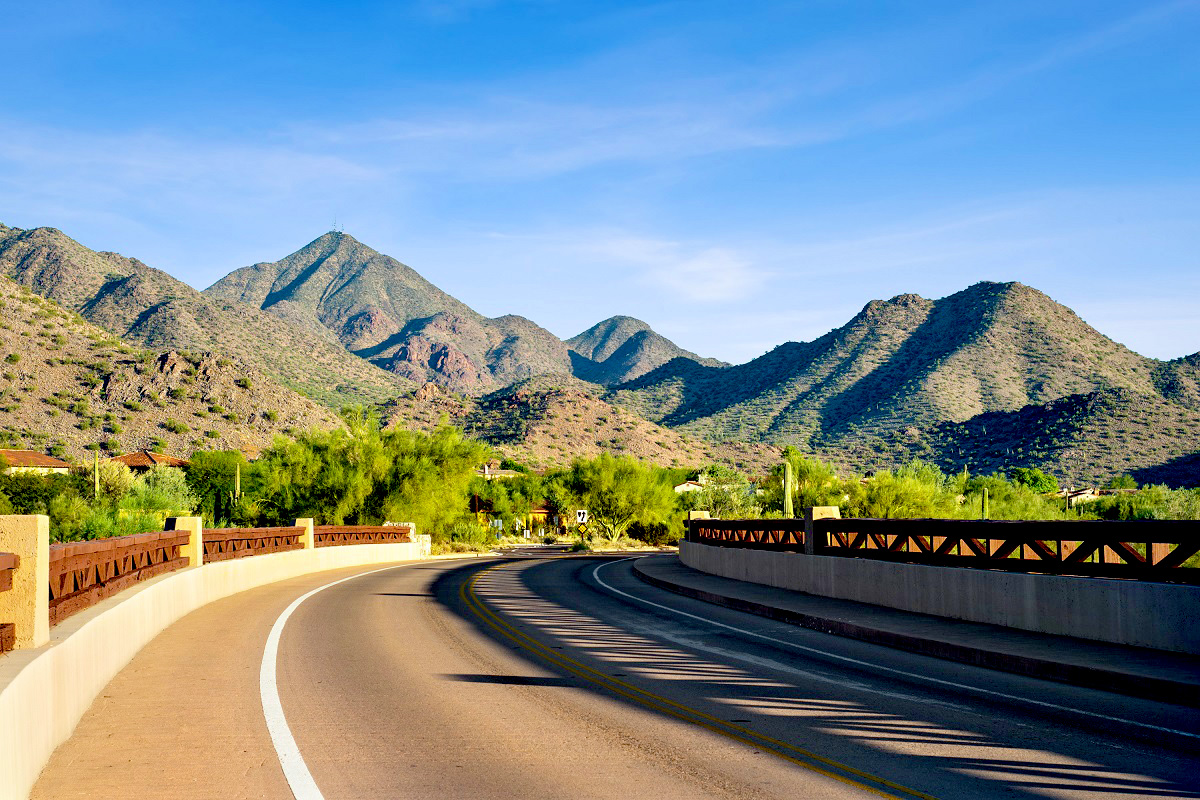 In Closing
With the sun setting on this Memorial Day weekend, we hope you've enjoyed our journey through DC Ranch. As we've explored this beautiful community, we look forward to exploring how we can help you find a unique property. With that said, you can browse DC Ranch homes for sale on our main page. Thank you for spending your Sunday evening with us on LUXE BLOG.