Scottsdale Content Galore
Are you looking to move to Scottsdale? Perhaps you're just getting ready for a big visit? Regardless, we've loaded our website with solid info. Over the years, we've curated a ton. For your convenience, we've outlined our most-read Scottsdale posts below! And we included links. Enjoy.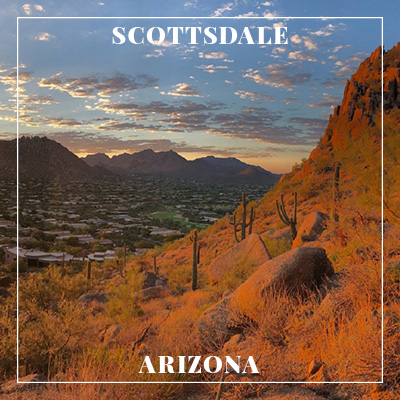 Important Things To Know About Living In Scottsdale
Scottsdale is a dynamic city! With a population of over 240,000, Scottsdale spans 31 miles. It is 11.4 miles wide. Additionally, it borders Phoenix, Paradise Valley, and Maricopa County. 
70+ golf courses

600+ restaurants

Thriving arts scene

Strategic location near Phoenix

Notable developments like Optima McDowell Mountain Village
Scottsdale's appeal lies in its lifestyle amenities, abundant sunshine, top-notch schools, and strategic location. It also is near major highways. 
Read The Blog: Important Things To Know About Living In Scottsdale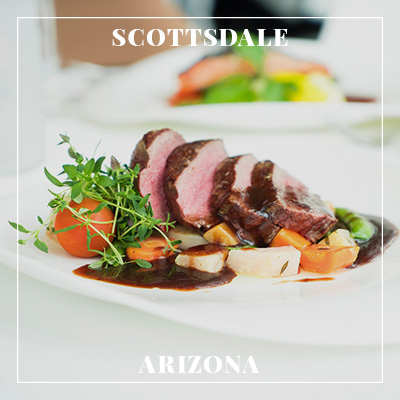 Things To Do In Scottsdale
Whether you're a food enthusiast, nature lover, or family-oriented traveler, Scottsdale caters to a broad audience. From unique dining experiences to exploring the McDowell Sonoran Preserve's hiking trails, there's tons to enjoy.
Unique dining experiences

Hiking in McDowell Sonoran Preserve

Family-friendly attractions

Premier shopping destinations

Day trips to Sedona, Jerome, or the Grand Canyon
Visitors can enjoy visits to OdySea Aquarium, Butterfly Wonderland, or McCormick-Stillman Railroad Park. Meanwhile, shopaholics will love Scottsdale Fashion Square, Kierland Commons, and Scottsdale Quarter. Good times.
Read The Blog: Things To Do In Scottsdale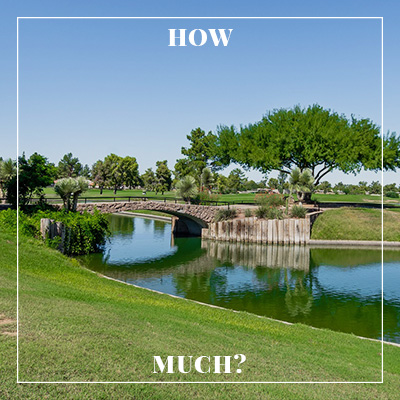 What Is The Cost Of Living In Scottsdale?
Curious about the cost of living in Scottsdale? Understanding the financial aspects of residing in this sunny city is crucial. Let's break it down.
Median home price: $750,000 (as of February 2023)

Private school tuition: Potentially over $30,000 annually

Comparable gas prices to national averages

High-quality but expensive healthcare

Upscale dining and entertainment options
Living on a budget is possible by taking advantage of happy hour discounts, exploring free hiking trails, and shopping at discount stores or farmers' markets. Healthcare in Scottsdale is high-quality but expensive, so having adequate health insurance is crucial. Basic costs for groceries and utilities align with national averages, but indulging in upscale dining can be costly. We know this all too well!
Read The Blog: What Is The Cost Of Living In Scottsdale?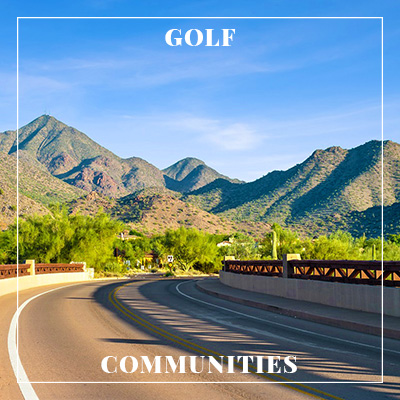 6 Premier Golf Course Communities In Scottsdale
Are you an avid golfer? Discover six options for luxury golf communities in the area.
Estancia: Stunning vistas of Pinnacle Peak and a Tom Fazio-designed 18-hole course

Desert Highlands: Nestled between Pinnacle Peak and city lights, featuring a signature Jack Nicklaus Golf Course

Desert Mountain: Seven golf courses and many recreational amenities

DC Ranch: Private golf clubs, numerous parks, and a welcoming community atmosphere

Whisper Rock: Private Whisper Rock Golf Club with Tom Fazio and Gary Stephenson/Phil Mickelson-designed courses

Mirabel: Breathtaking mountain views, a Tom Fazio-designed golf course, and a clubhouse offering spa facilities, tennis, and dining
Each of these communities presents a unique lifestyle. Not to mention living experience. 
Read The Blog: 6 Premier Golf Course Communities In Scottsdale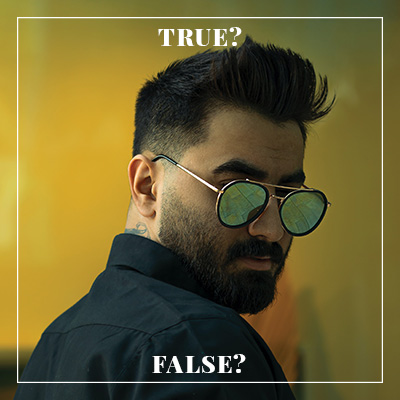 Are Residents Of Scottsdale Snobby?
Let's debunk a common misconception: are Scottsdale residents as snobby as its reputation suggests? And of course! Some people think they're better than everyone else. Just like any big (or many small) cities.
Emphasis on individuality over material wealth

Diverse neighborhoods and lifestyles

A wealth of outdoor activities beyond golf

Scottsdale's appeal extends to families

Known for being motivated and interesting
It's hot and resort-like here. Many residents are laid back. Also, the city offers many outdoor activities. Our point is, that there is much more to the city than money. Far more.
Read The Blog: Are Residents Of Scottsdale Snobby?
Why The FENDI Project Is So Important For Scottsdale
Discover why the FENDI Private Residences project is a game-changer for Scottsdale's real estate landscape.
Rare FENDI project in the United States

Unmatched craftsmanship and opulence

Located within the multi-billion-dollar Ritz-Carlton, Paradise Valley complex

Designed by Marco Costanzi, the mastermind behind FENDI's Rome headquarters

Anticipated to set a record in Arizona for price-per-square-foot
The FENDI Private Residences project marks a milestone for Scottsdale. If built, it could become the highest-end real estate in AZ. Also, its unique status as just the second FENDI project in the US raises exclusivity. Not to mention there are only 52 units planned. As of this blog, pricing has yet to be released.
Read The Blog: Why The FENDI Project Is So Important For Scottsdale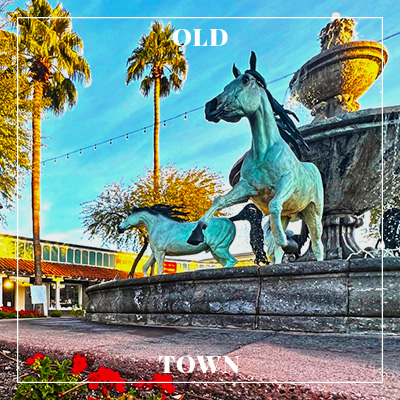 Ultimate Guide To Dining & Shopping In Old Town Scottsdale
Planning a visit to Old Town Scottsdale? Get ready for an exceptional blend of Western and contemporary influences. It's a fun and yummy destination.
Culinary delights ranging from Southwest cuisine to upscale steakhouses

Unique shopping experiences

Old Town Scottsdale Farmer's Market for local produce and souvenirs
Old Town Scottsdale is a hot spot. Seriously. It offers terrific dining and shopping. From authentic Mexican cuisine at Barrio Queen to American comfort food with a twist at Citizen Public House and the delights at Café Monarch, Old Town boasts a terrific culinary scene. We love it!
Read The Blog: Ultimate Guide To Dining & Shopping In Old Town Scottsdale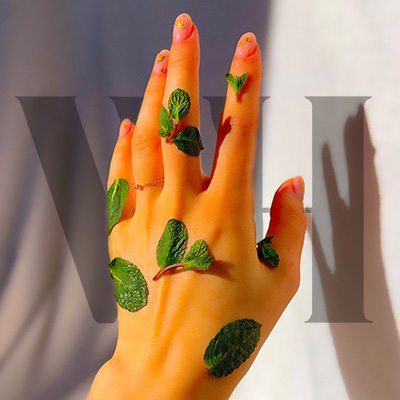 Scottsdale Joins 2023 LEED For Cities Leadership Program
Scottsdale's commitment to sustainability is taking a significant step forward as the city joins the 2023 LEED for Cities Local Government Leadership Program.
Focus on sustainability and resilience

Commitment to reducing emissions

A cleaner and healthier living environment

Proactive approach to environmental challenges
By participating in this program, Scottsdale sets and works toward goals for a more sustainable future. This emphasizes the city's dedication to sustainability. 
Read The Blog: Scottsdale Joins 2023 LEED For Cities Leadership Program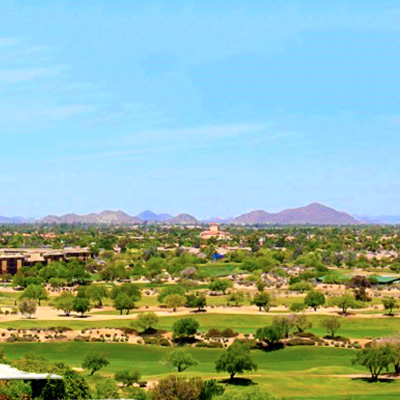 All About The Westin Kierland Golf Club In Scottsdale
For golf enthusiasts and those seeking a top-notch golfing experience, the Westin Kierland Golf Club in sunny Scottsdale, Arizona, is a must-visit destination.
Situated in the lively Kierland area of North Scottsdale

Features 27 holes divided into three unique 9-hole courses

Earned accolades for its cheerful atmosphere

Offers amenities like a full bar and grill, custom club fitting, caddie service, and club rentals
If you're not into golf, you can still enjoy the vibrant Kierland area with abundant shopping, dining, and residential options.
Read The Blog: All About The Westin Kierland Golf Club In Scottsdale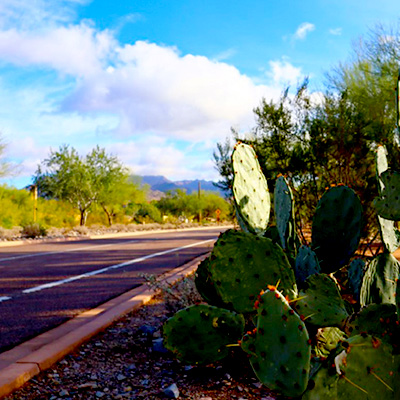 Helpful Links & The Basics About Living In Scottsdale
Scottsdale, located in the Sonoran Desert, offers a unique living experience. It has many housing options, a sunny climate, a vibrant culinary scene, and a rich cultural calendar. There's nowhere else like it.
Culinary hotspots, ranging from innovative Southwest cuisine to wine tastings at local vineyards

Outdoor activities that include exploring the McDowell Sonoran Preserve's hiking trails or tee-off at world-class golf courses like the Troon North Golf Club

Wellness and Recreation options abound, with rejuvenating spas and yoga centers, as well as numerous parks and recreational centers

A vibrant cultural scene featuring museums, art galleries, and lively events like the Scottsdale Culinary Festival

Top-rated schools like Basis Scottsdale Primary ensuring a quality education for children
While living costs may be above average, Scottsdale's high quality of life, solid job market, and warm, sunny weather make it an appealing destination.
Read The Blog: Helpful Links & The Basics About Living In Scottsdale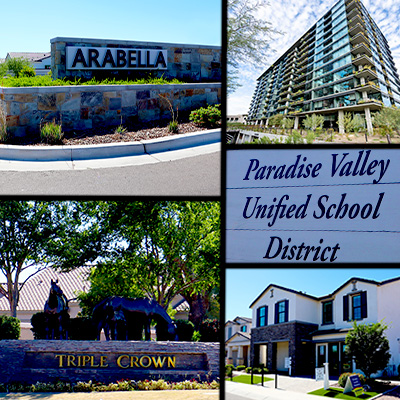 What Is The Magic Zip Code Of 85254
The 85254 zip code in Scottsdale, Arizona, holds a special place as a unique blend of Scottsdale's charm and Phoenix's perks. Here's what you need to know:
Located between Scottsdale Road and Tatum Boulevard East and West, and Bell Road to Shea Boulevard North and South, 85254 offers a versatile and convenient location

Housing options here range from single-family homes to condos, often with spacious lots

Architecturally, you'll find a mix of older single-story ranch homes and modern two-story residences, creating a charming blend of old-world charm and contemporary living

The community boasts abundant parks, green spaces, and notable amenities like Arabella, a gated community by DR Horton, Optima Kierland's luxury condos, and the upscale Kierland Commons outdoor mall

Education options are excellent, with various schools, both public and private
Whether looking for a place to live, play, invest, or generate potential income, 85254 offers a dynamic and exciting community.
Read The Blog: What Is The Magic Zip Code Of 85254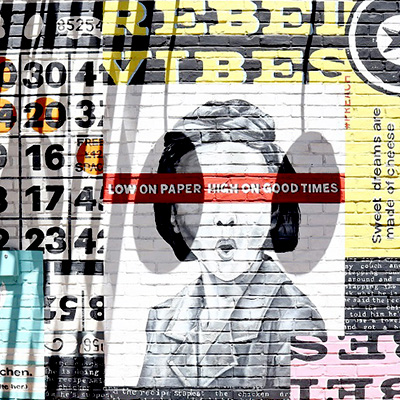 All About Scottsdale Quarter
Scottsdale Quarter is a bustling hub where shopping, dining, and living converge. If you're looking for a premier lifestyle destination in Scottsdale, this is the place to be.
Scottsdale Quarter offers a diverse array of shopping options, from tech gadgets at Apple to bohemian fashion at Free People, ensuring a satisfying retail therapy experience

Dining enthusiasts can indulge in various culinary delights, from twists on American dishes at Culinary Dropout to steaks and seafood at Dominick's Steakhouse

The entertainment scene at Scottsdale Quarter is equally enticing, with year-round events and activities for all ages, including themed events and summer collections

Suppose you're considering living in the area. In that case, you'll find upscale apartment communities like Vitri and Broadstone
With its strategic location and wealth of amenities, Scottsdale Quarter stands out as a premier destination.
Read The Blog: All About Scottsdale Quarter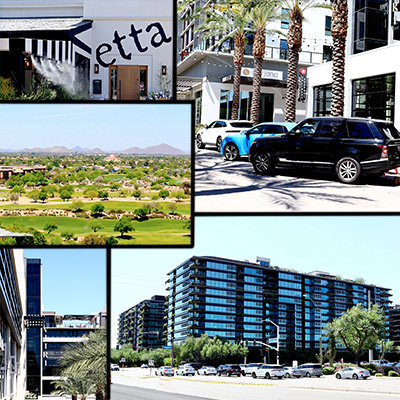 What Is It Like To Live In The Kierland Area?
If you're interested in the Kierland area of Scottsdale, you're in for a blend of convenience and luxury living. 
Kierland Commons, an upscale outdoor lifestyle center, features specialty retailers. Here you'll find Chanel Fragrance & Beauty and Mastro's Ocean Club

Scottsdale Quarter, another trendy shopping center, offers brands like Apple and dining options like Culinary Dropout

Golf enthusiasts can enjoy the award-winning Kierland Golf Club, while The Westin Kierland Resort & Spa offers a luxurious retreat

Real estate choices in Kierland include single-family homes, townhomes, and apartments like Optima Kierland and Vitri

Those with children benefit from top-rated public schools like Desert Shadows Middle School and an array of child-friendly activities

Cultural venues, recreational centers, and easy access to hiking areas enrich the vibrant lifestyle in Kierland
Located in the North Phoenix/North Scottsdale area, Kierland offers proximity to major freeways, international airports, and the resort corridor.
Read The Blog: What Is It Like To Live In The Kierland Area?
Thanks For Reading LUXE BLOG
We hope the above info was of help. Being we've spent so much time explaining Scottsdale here on LUXE BLOG, we wanted to put as much in one post as possible. Many agents at our brokerage reside in Scottsdale. We know it well. And most importantly? We use our knowledge to help our clients. From knowing the latest stats to coming across properties before they hit the MLS, we have your back. Should you want a private consultation, feel free to reach out.